2 Fireworks Shops in Worcester - The Firework Place St. Johns & Barbourne Road
If you want really good quality fireworks with more colour, and boom then visit The Firework Place in Worcester.
We sell quality family fireworks similar in power to the ones that you can get in your supermarket and also bigger fireworks (1.3g) which are up to 5 times more powerful.
We also do Nationwide Delivery (within 5 working days). Select your fireworks online then give us a call for a price!
Open all year round for all your special occasions. Come to our friendly shop and choose a selection. Watch a video first to make sure you get what you want.
Visit us in St. Johns Worcester. There is Free Parking in Sainsbury's. Walk through the alley and we are on the right!!!
Mines from The Firework Place Worcester
BLUE STAR ERUPTION MINE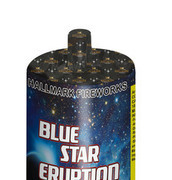 Click the photo for full details
When we first saw this amazing mine we simply had to add it to our stock. A truly amazing firework from Hallmark Fireworks, it's one that we feel can't be topped by competitive alternatives.
OUR PRICE £15.99
DEVIL MINES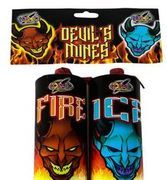 Click the photo for full details
A pack of two devilish mines each begin with a fierce fountain which erupts with coloured or crackling stars and top bursts of coloured starburst effects.
OUR PRICE £5.99
MOLOTOV COCKTAIL

Click the photo for full details
Molotov Cocktail is a multi-effect mine that start with a beautiful crackling silver fountain, then a few seconds later fires 11 massive yellow and blue laser, red, blue to sky blue and red strobe willow, red, blue to green, silver chrys and willow shots simultaneously into the sky.
OUR PRICE £19.99
SHOCKWAVE MINE

Click the photo for full details
Huge red mines burst in a cluster as red crossette, crackling dragon eggs and blink stars erupt instantaneously overhead
OUR PRICE £9.99
TEQUILA SLAMMER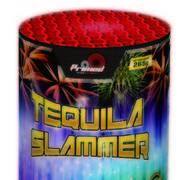 Click the photo for full details
At the beginning this amazing mine starts with a red strobe glitter fountain and then suddenly erupts with a massive simultaneous lift of burst that include the following effects, pink strobe, silver time rain to red, green strobe and ti gold coco, silver time rain to blue star and silver brocade.
OUR PRICE £19.99
Fireworks Shops in Worcester
The Firework Place, 5 St John, Worcester WR2 5AE and 69 Barbourne Road Worcester WR1 1SB
Site © copyright The Firework Place Worcester 2019. Site by The Website Business