2 Fireworks Shops in Worcester - The Firework Place St. Johns & Barbourne Road
If you want really good quality fireworks with more colour, and boom then visit The Firework Place in Worcester.
We sell quality family fireworks similar in power to the ones that you can get in your supermarket and also bigger fireworks (1.3g) which are up to 5 times more powerful.
We also do Nationwide Delivery (within 5 working days). Select your fireworks online then give us a call for a price!
Open all year round for all your special occasions. Come to our friendly shop and choose a selection. Watch a video first to make sure you get what you want.
Visit us in St. Johns Worcester. There is Free Parking in Sainsbury's. Walk through the alley and we are on the right!!!
Fireworks Safety from The Firework Place Worcester
FIREWORK SAFETY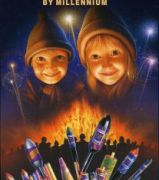 Click the photo for full details
Planning is very important when preparing a fireworks display. We supply all our customers who buy DIY display kits with simple set-up plans to help organise your display. We provide information on everything from preparing the firing site and locating your bonfire to the setting up of the fireworks themselves, where to locate them and how to fire them.
OUR PRICE £0.00
Fireworks Shops in Worcester
The Firework Place, 5 St John, Worcester WR2 5AE and 69 Barbourne Road Worcester WR1 1SB
Site © copyright The Firework Place Worcester 2019. Site by The Website Business